Since I blew my wad on recovering my now beautiful furniture I have been trying really hard to not buy anything new for the house until I can save up a little more money. My problem is that I have a hard time looking at design without wanting to fix up my little house. If I don't focus on how great it could be then I tend to be happier with what it is.
So to keep my mind busy I have been reading a ton of books. This is what I have read since January.
The Time Traveler's Wife - Audrey Niffenegger
I really liked this one. It was hard to follow at first but once I stopped trying to follow it and just read it it was much easier. I watched the movie after I had finished it and really enjoyed it.
Riding Lessons - Sara Gruen
I got this one because Water for Elephants was checked out at my library and I needed something to read. It was okay. The main character was really annoying and I found myself wanting to yell at her because she was so stupid.
My Sister's Keeper - Jodi Picoult
Really good! The ending was really a punch in the gut because I didn't see it coming and the whole book made me cry. I have not seen the movie yet.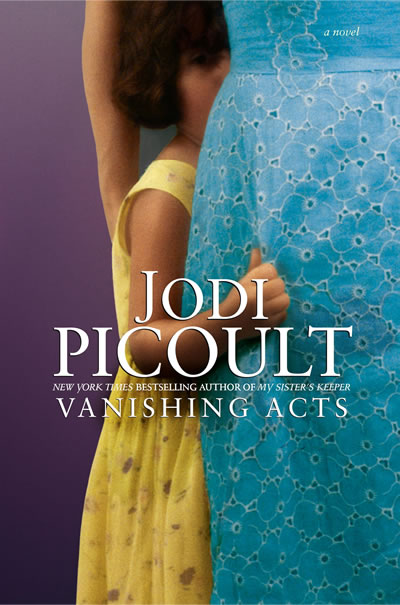 Vanishing Acts - Jodi Picoult
It was next to the other one on the library shelf. It looked interesting so I picked it up. Overall a good story but not as interesting as My Sister's Keeper.
Water for Elephants - Sara Gruen
I loved it! Can't wait for the movie starring my favorite sparkling man!
The Man of My Dreams - Curtis Sittenfeld
Wanted to read her first novel Prep but my library doesn't have it. This is about a girl with issues because of a broken home. It was okay but nothing I would recommend.
Dead Until Dark - Charlaine Harris
Super excited for another series to read. These are the books that True Blood is based on and while I've never seen the show the first book sucked me in. So for the next few weeks I will be reading the rest of the series and then hopefully renting the first season.
I use
goodreads.com
to keep track of everything I have read and to see what my friends are reading too. It's a great way to find books if you are like me and are not on the cutting edge of the literary world.
So what have y'all been reading? Any recommendations?